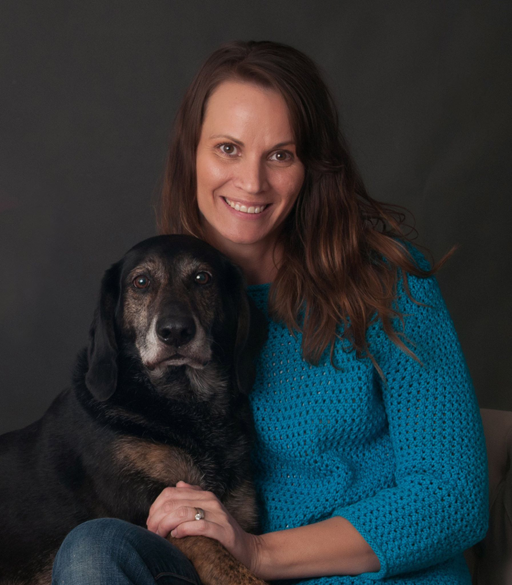 Interview with Photographer Karen Presecan
In Spring 2017, Smiles All Around! contracted with award-winning photographer, Karen Presecan (http://www.kpresecanphotography.com/), to take photos of Lacey and Miles. Karen spent the morning with Lacey and Miles and the results were amazing! Smiles caught up with Karen to ask her about her photographic style and how she finds inspiration for her photo shoots.
Smiles: On your website (www.kppets.com) you prominently display the words, Modern, Artistic, and Soulful. How does that describe you?
Karen: Let's start with soulful. I always have loved animals. And, from the time I was young, I loved taking photos. So, when the opportunity presented itself for me to start my own photography business, I was so happy because I could combine my love of animals with my talent and share both with the world.
Smiles: Sharing seems to be at the core of your work.
Karen: Through my photos I seek to share the heart and soul of the animal. For me, this starts by getting to know the animals and connecting with them. I look into their eyes to see how they are feeling. I want them to be comfortable and open so I give them time to get to know me, as well as to check out the camera. It's really about feeling good in their presence—and communicating that to them. The end result must communicate happiness! Happiness in what they feel and happiness in what I see.
Artistic Style to Karen Presecan
Smiles: When I think of artistic, style comes to mind.
Karen: I am constantly striving to distinguish my own style in my photography. I am not about copying. I guess you might say that one of my signature artistic styles is to focus on the eyes and the emotion they are communicating.
One of my other signature styles is to capture the relationship between the animal and the human family. I love to focus on animals and the people who love them. Showing that bond between them is so rewarding. I believe that the simplest things can become the most precious memories and I love to capture these moments with people and their fur family members.
Smiles: So, what role does modern play in your work?
Karen: The modern part is twofold. On the one hand, I capture the moment in time. It is what I see and what the animal wants to communicate in current time. So there is a bit of that now feel to my photos.
The other way to explain modern is in my craft. I use professional, up-to-date technology and equipment. I also make a concerted effort to stay current with the profession. I am a Certified Professional Photographer which is awarded by the Professional Photographers of America. To become certified you must complete a rigorous process which includes exams, demonstrations, and portfolio review. Being certified means you have met the high standards of the profession as evidenced by your work. I have an innate desire to always learn more and to improve my skills. I am currently working toward achieving one of the highest honors in my profession, that of Master Photographer.
A Few Samples…
Smiles is excited to have Karen on the Smiles team and is looking forward to unveiling Karen's photos of Lacey and Miles in upcoming greeting cards and products. If you'd like to learn more about Karen, contact her at Karen Presecan Photography http://www.kpresecanphotography.com/  And, in the meantime, check out some of our current favorites!