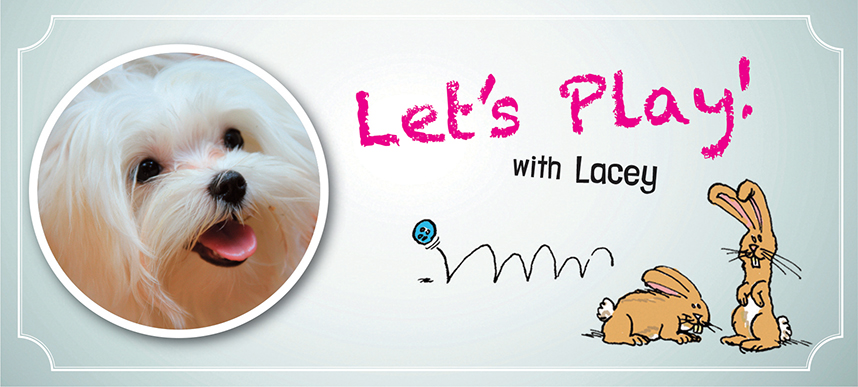 Dear Diary: What Costume Should I Choose for Halloween?
Leave it to Lacey to come up with a new way to have fun this October. She started a diary! What will Lacey write about? With Halloween on its way, we bet that it is on the top of her list.
And, guess what? Halloween is exactly what is on her mind. She has been invited to a Halloween party. But she doesn't know what to be. As Lacey seeks out ideas from her friends, she finds herself wondering just what it means to choose a particular Halloween costume.
Let's peek in on Lacey's diary entries, "Dear Diary: What costume should I choose for Halloween?"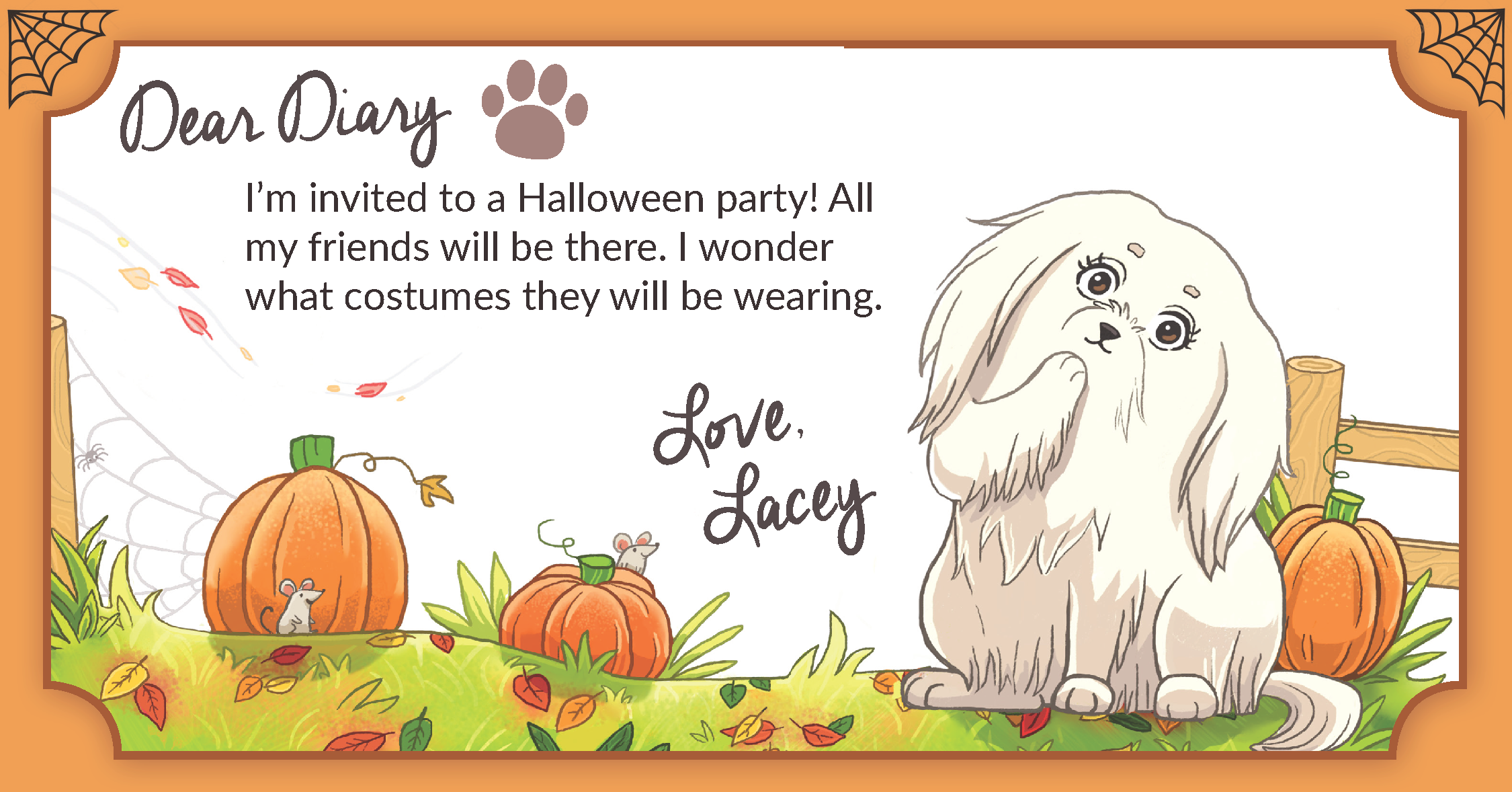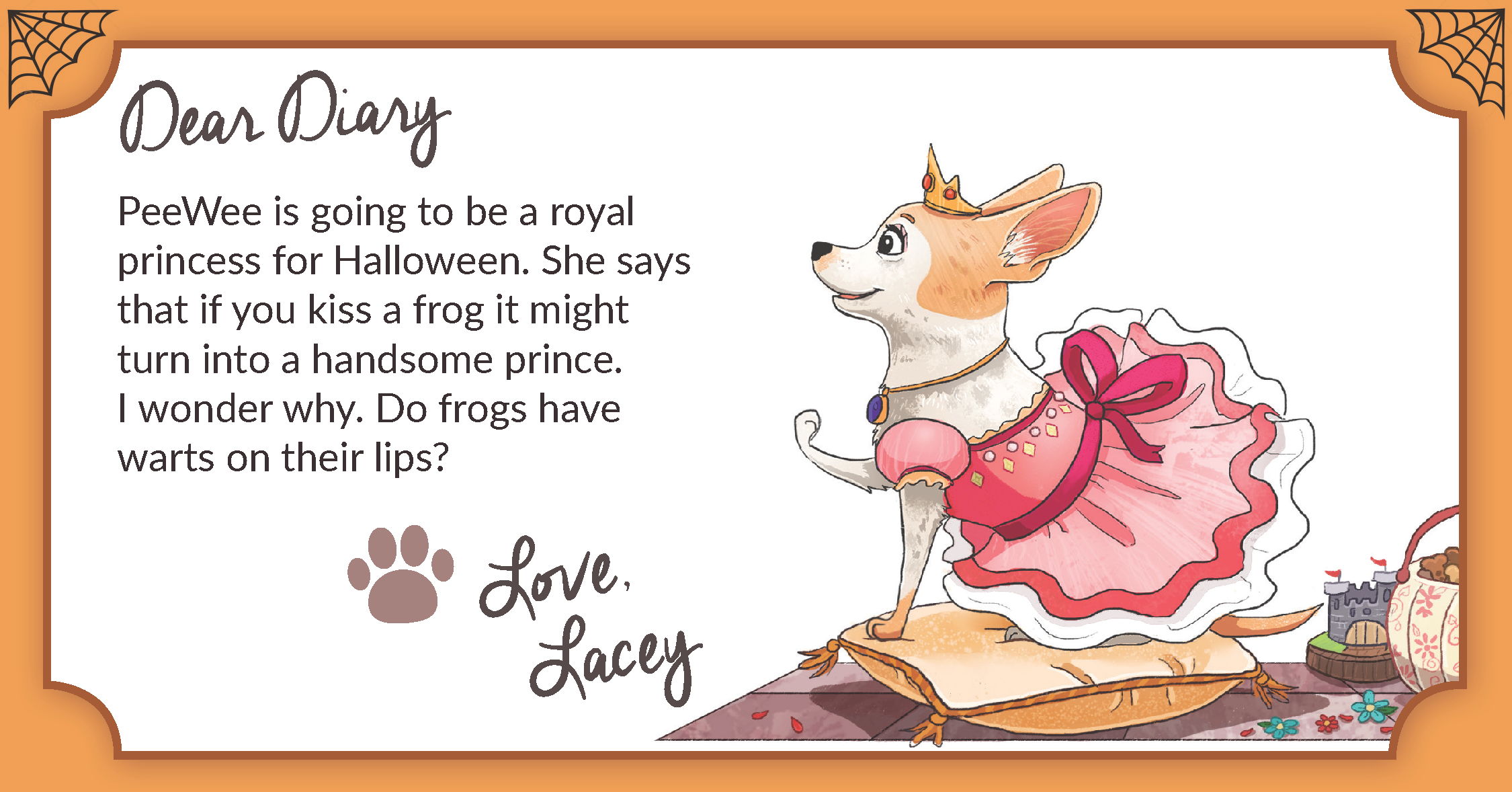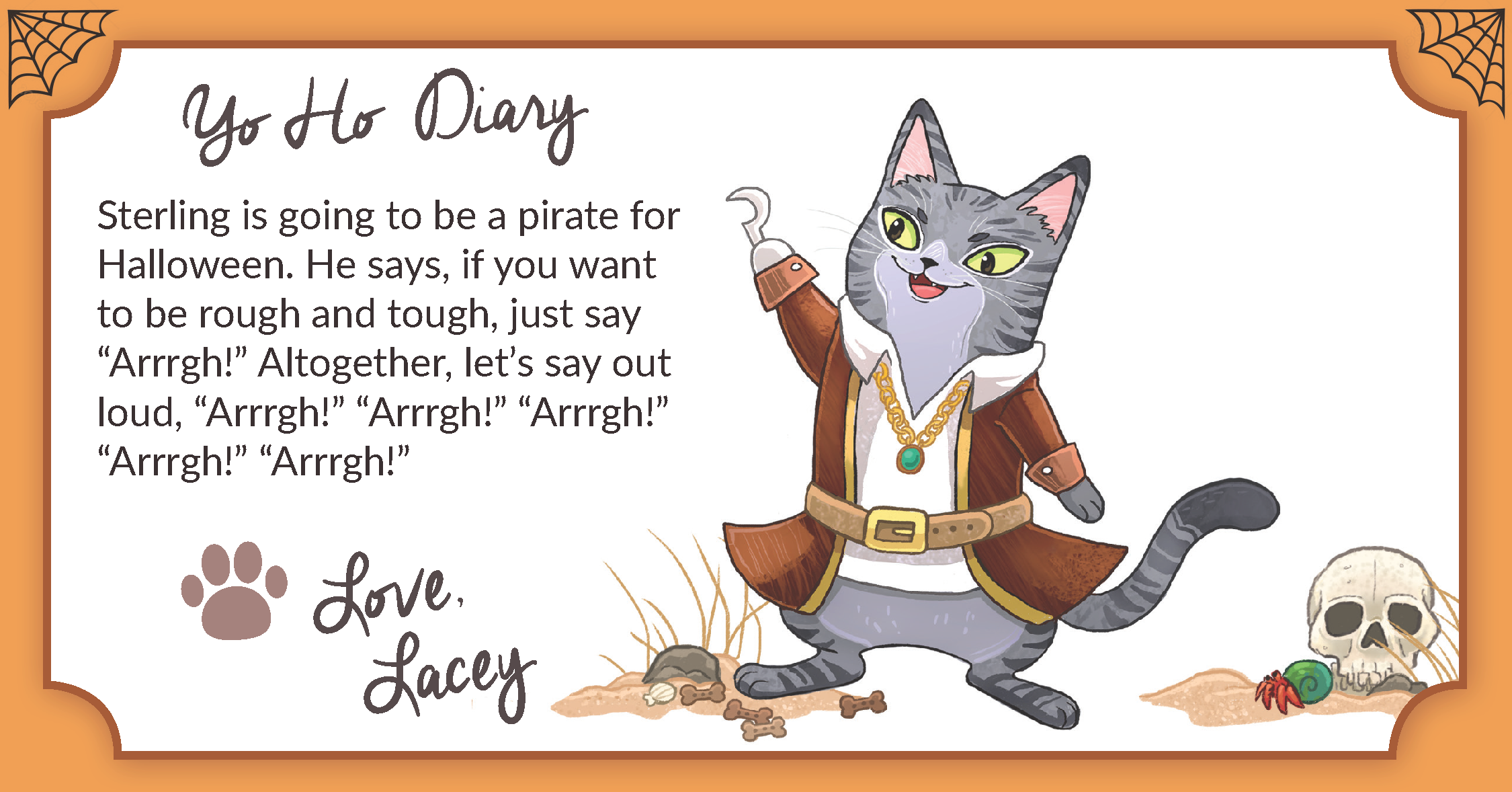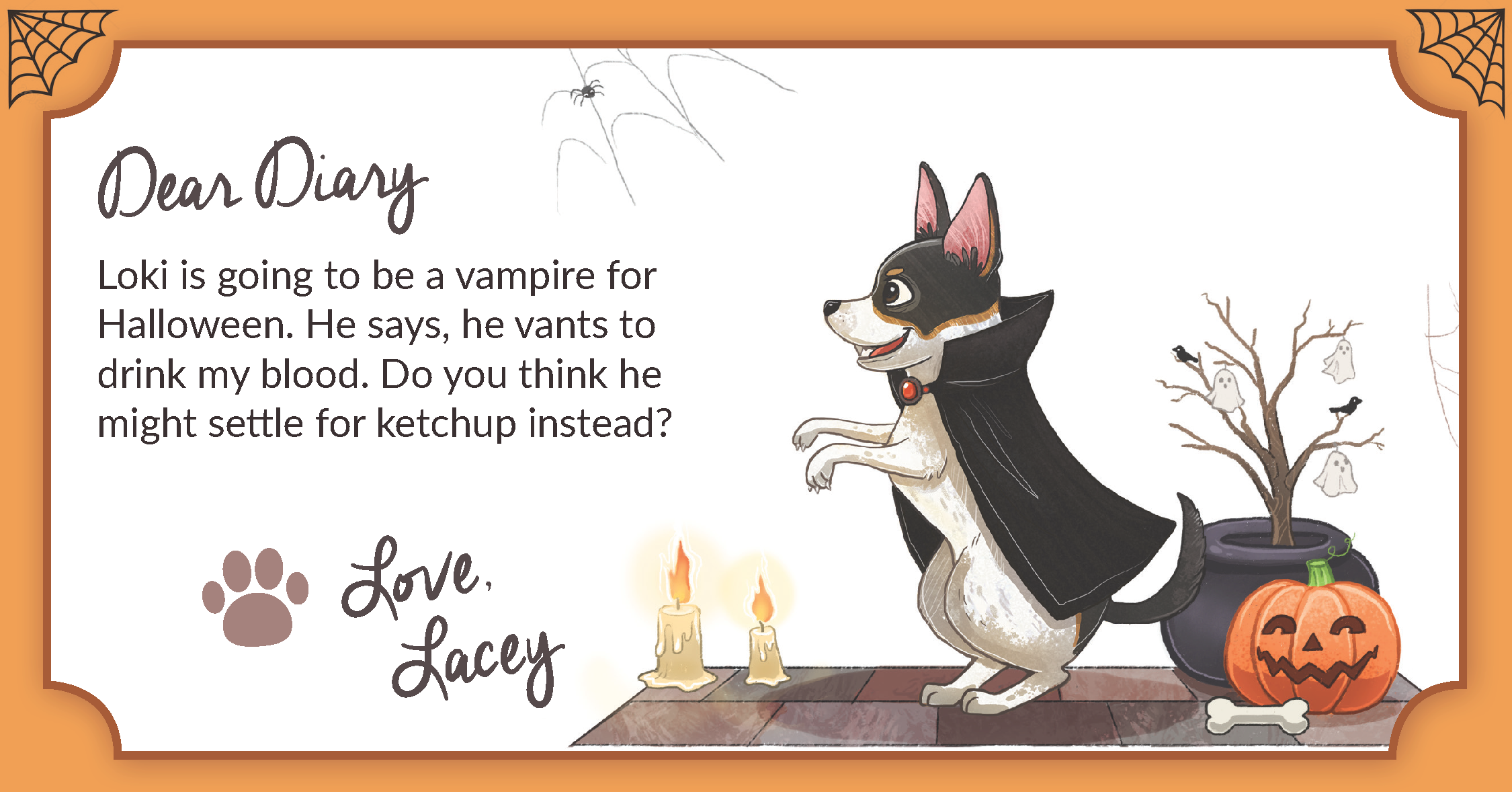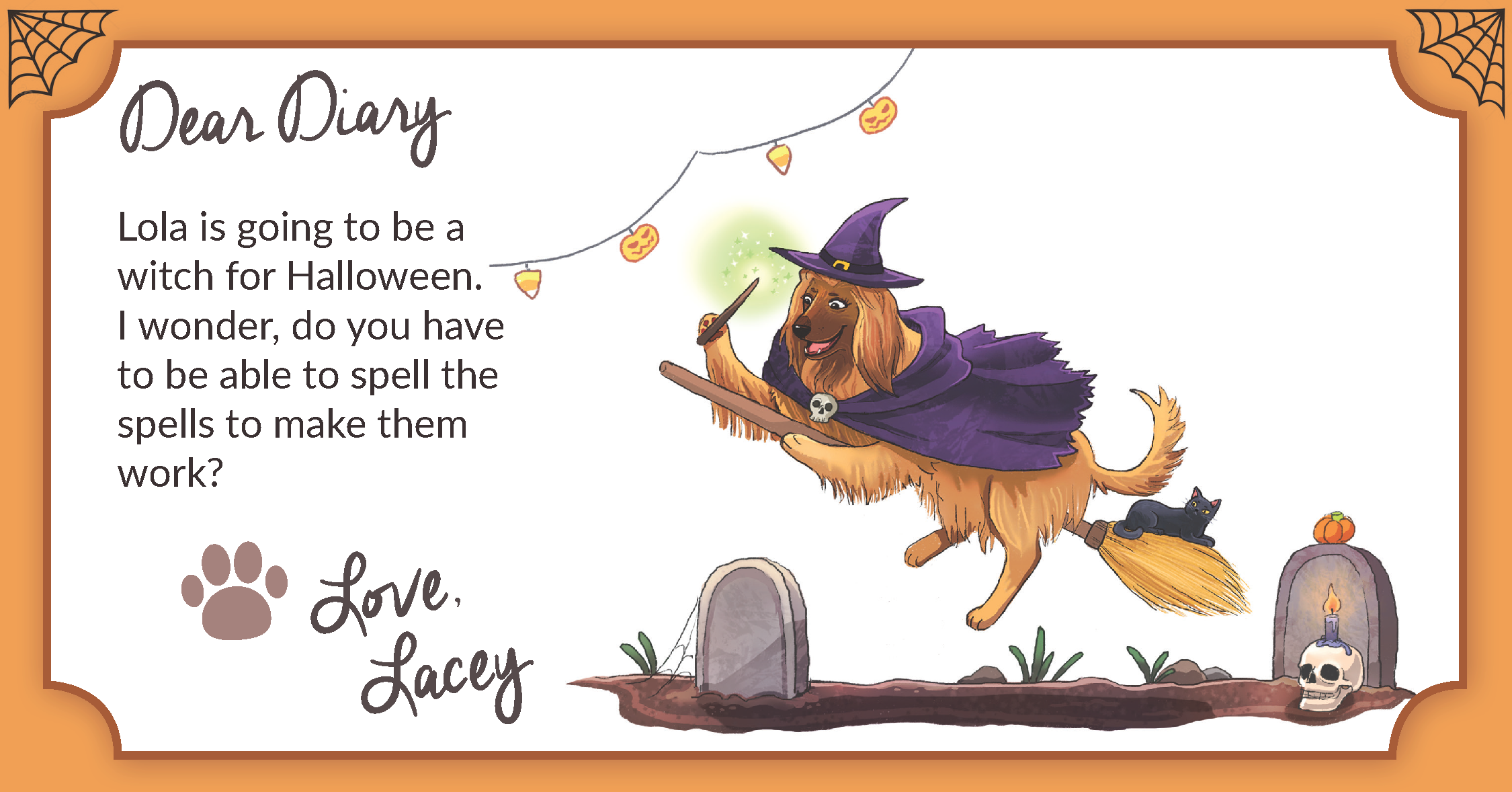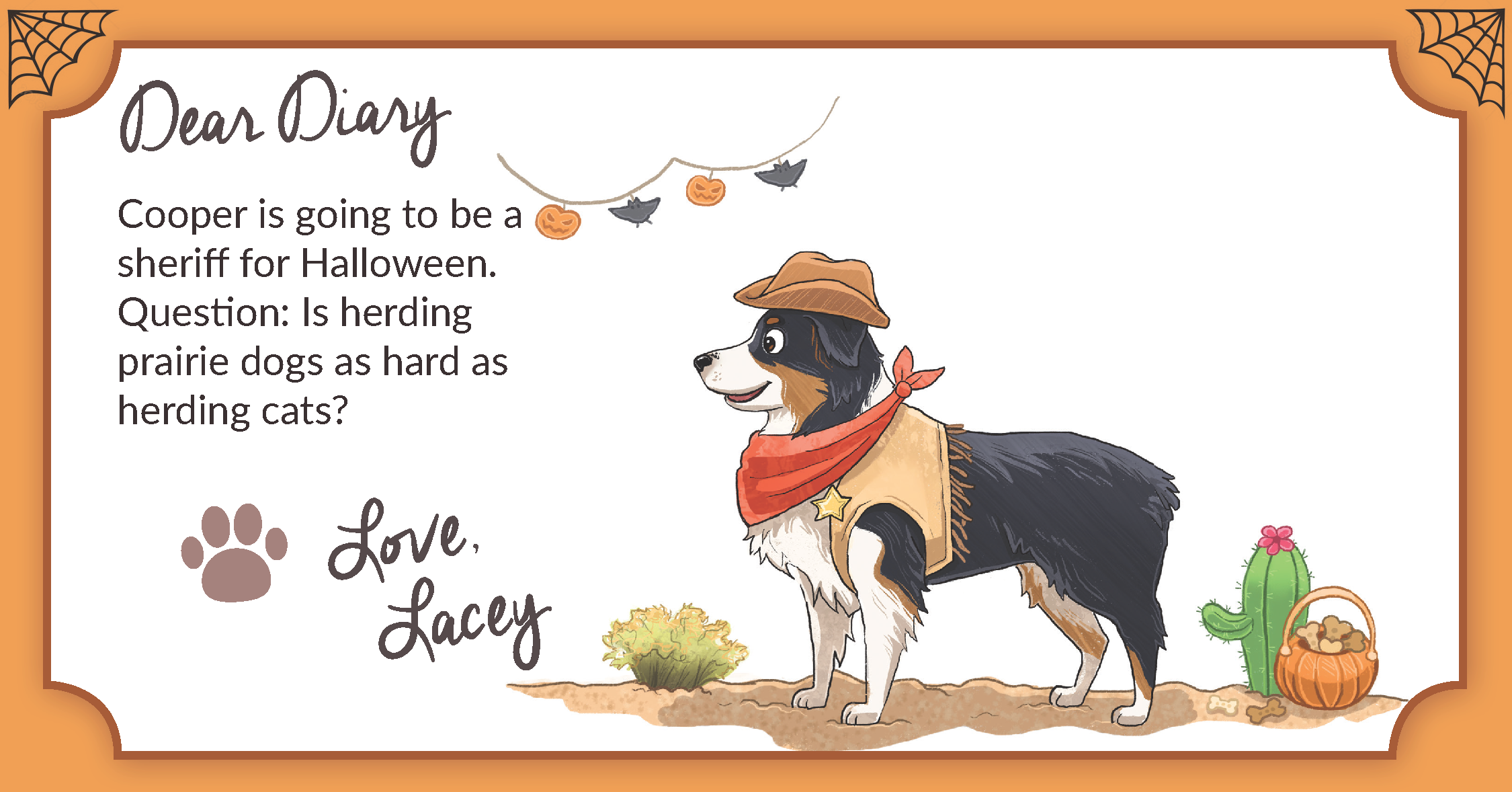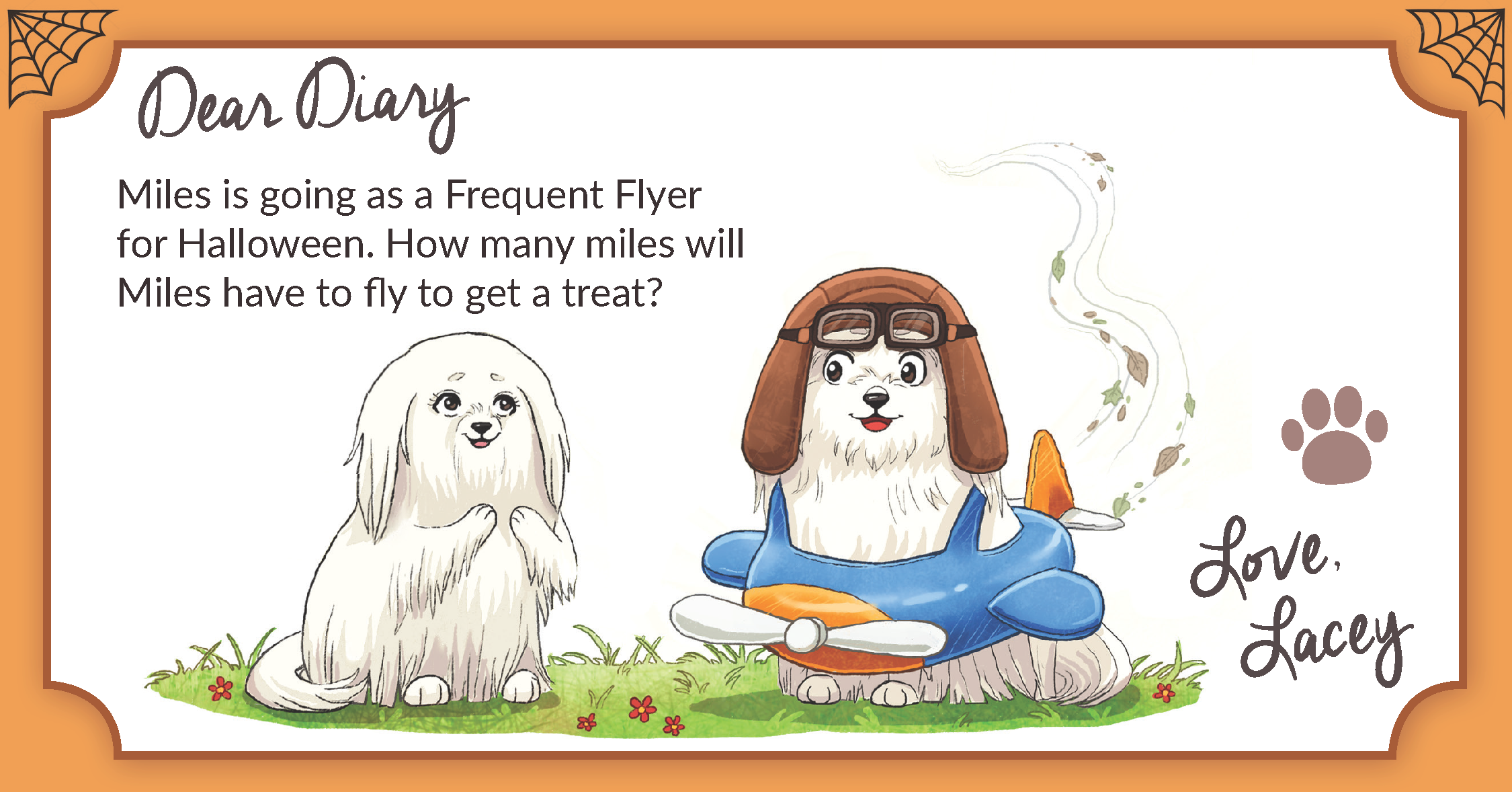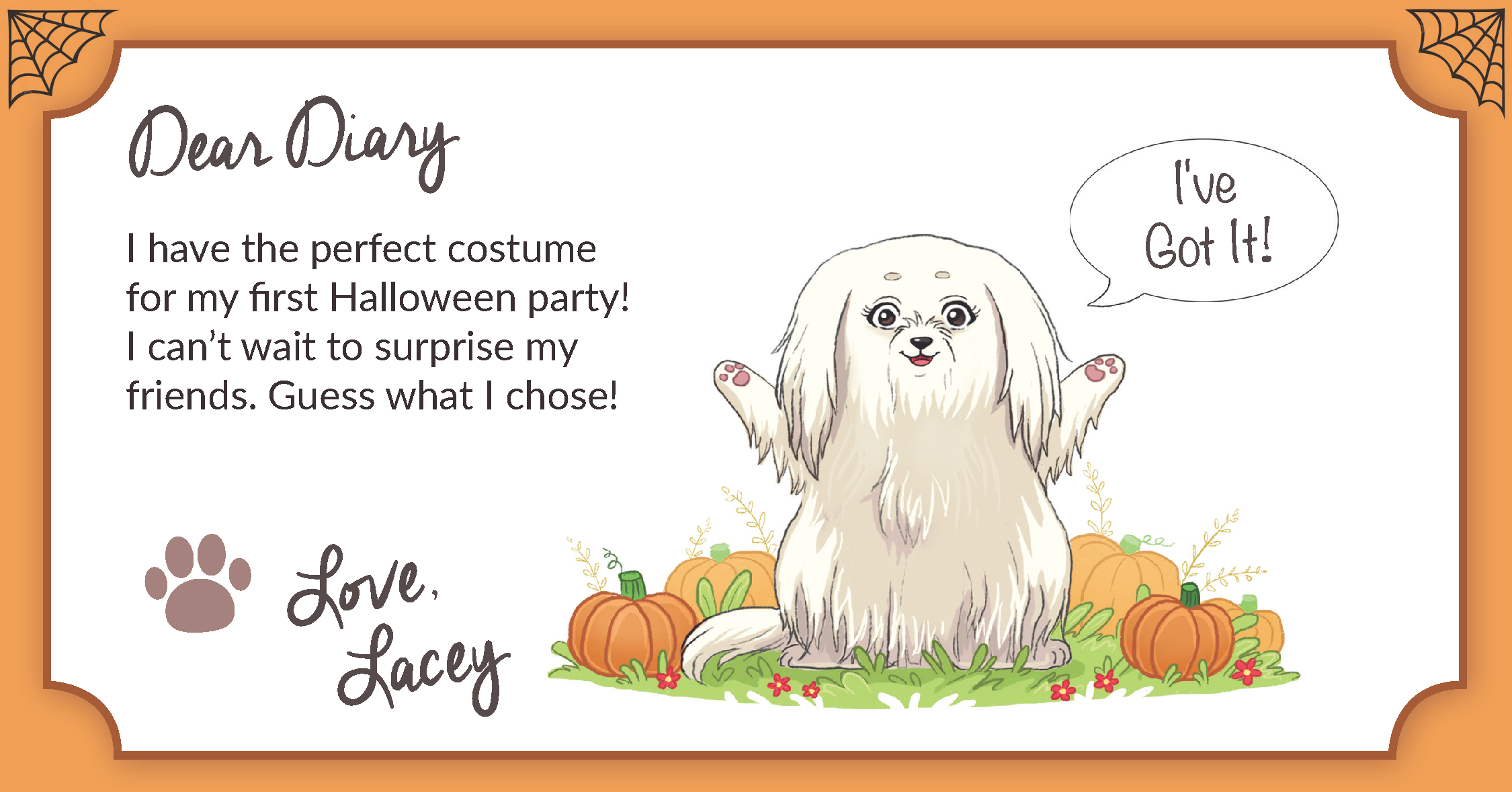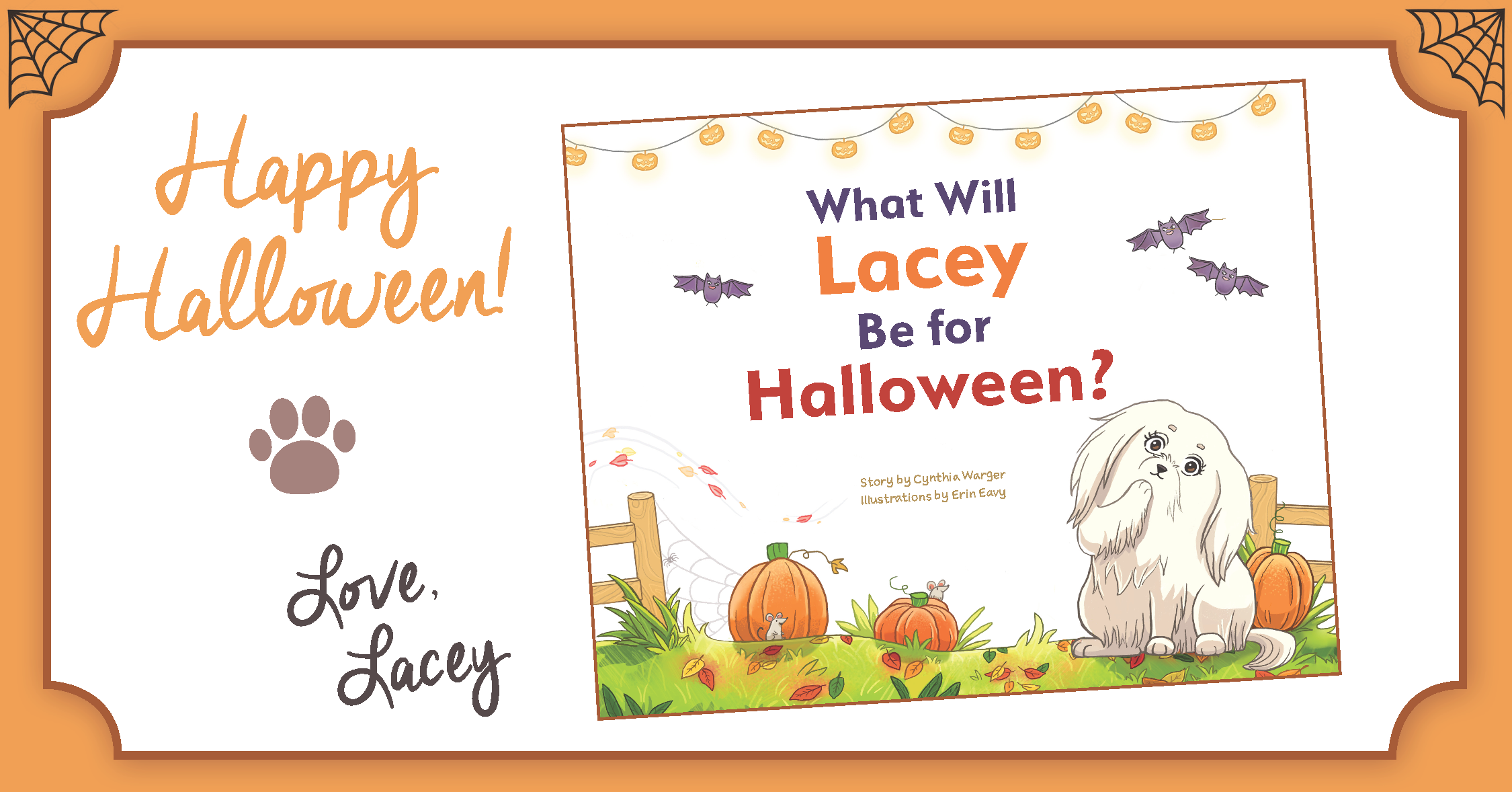 What costume did Lacey choose for Halloween? Find out in Lacey's book, What Will Lacey Be for Halloween? https://www.smilesallaround.com/will-lacey-halloween/. Also available as an eBook in Spanish https://www.smilesallaround.com/que-sera-lacey-en-halloween/.
Guess what Lacey decided to be for Halloween. When buying What Will Lacey Be for Halloween? write your guess in the comments section at check out. If you are correct, we will include a free Halloween greeting card with your order. Buy Lacey's book at https://www.smilesallaround.com/will-lacey-halloween/