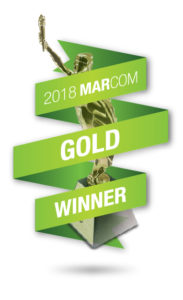 Smiles All Around! Wins 2018 Gold MarCom Award for Single Blog Post
Lacey, who writes the Smiles All Around! blog Let's Play! With Lacey, just received a 2018 Gold MarCom Award for Digital Media, Single Blog Post. In her post, "Dear Diary, What Costume Should I Choose for Halloween?," she chronicles her thoughts about finding the perfect Halloween costume. Read the award-winning blog post at https://www.smilesallaround.com/2018/10/08/lacey-diary-halloween-costume/.
Lacey's blog post begins when she starts a diary on National Dear Diary Day. With Halloween just weeks away, the holiday is definitely on her mind—especially since she is invited to a Halloween party and doesn't know what to be! As she seeks costume ideas from her friends, she finds herself wondering just what it means to choose a particular Halloween costume.
With Lacey's win, Smiles All Around! now has two award-winning bloggers. Miles, who writes the Smiles All Around! blog, Frequent Flyer Miles, received several awards last year for his blog post, "Who's On Miles' Valentines Card List?" Read Miles' blog post at https://www.smilesallaround.com/2017/02/05/valentines-card/.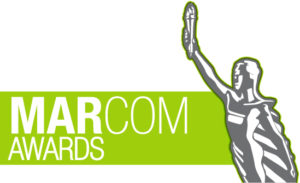 About MarCom Awards
MarCom Awards recognizes outstanding achievement by creative professionals involved in the concept, direction, design, and production of marketing and communication materials and programs. Entries come from corporate marketing and communication departments, advertising agencies, PR firms, design shops, production companies, and freelancers.
Judges are industry professionals who look for companies and individuals whose talent exceeds a high standard of excellence and whose work serves as a benchmark for the industry. Winners are selected from over 300 categories in Print, Web, Video, and Strategic Communications.
MarCom is one of the oldest, largest, and most prestigious creative competitions in the world. MarCom is sponsored and judged by the Association of Marketing and Communication Professionals (AMCP), a 23-year-old international organization consisting of several thousand creative professionals.